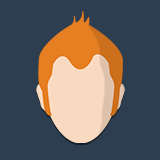 KATRINA, GOD is watching over you. We can't wait to have you working toward your Master of Arts in Christian Counseling. We're here for you.
Please welcome Katrina Clark whose been accepted into ICM's Bachelor of Arts in Ministry program.

Katrina Clark
To God be the glory, thank you guys for the warm welcome, much appreciated.
2 years ago