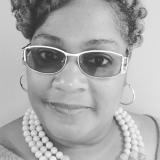 From the Old Testament to the Psalms and into the New Testament, this six-week class is designed to provide the student
Tuesday, 07 September 2021 08:00 PM
ICM Live Web Classroom
 I want to send my condolences to Dr. Self and his family on their recent loss. My prayers are with you.
It's a great 4th of July weekend.  I want to thank Dr. Green for her help today for taking the time to provide her assistance to me. Thanks!
Thanks everyone for the warm Welcome!  
Please welcome La Fondria Brown whose been accepted into ICM's Master of Arts in Christian Counseling program.