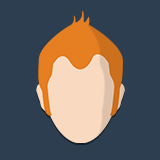 Congratulations Gloria !!!
In God everything is possible, No matter what in him We always win!!!
 
Happy New Month everyone,
New Beginnings, New opportunities. so much has been going on but God !!!
our Almighty King Of Kings. Our Advocate.... 
Thank You for allowing me  and for accepting me Dr. Self and ICM into the M.A Christian Counseling Program. I am looking forward to the journey.  
Thanks to Dr. Mary Green for sharing this life changing experience with me.
Please welcome Dana Jackson whose been accepted into ICM's Master of Arts in Christian Counseling program.