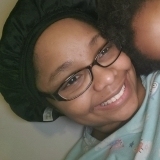 I just wanted to wish everyone a beautiful good morning and pray all is well with your studies. 
Please welcome Anthonisha Alexander whose been accepted into ICM's Master of Arts in Prophetic Ministry program.

Anthonisha Alexander
Thank you. God Bless you all. I am happy and honored to be apart of the covenant of God and learn more from your school community.
4 weeks ago